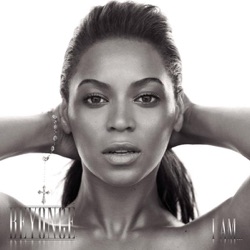 I Am... Sasha Fierce
Genre: Pop
Release Date: 18 November 2008
Explicitness: notExplicit
Country: USA
Track Count: 12
℗ 2008 SONY BMG MUSIC ENTERTAINMENT
I Am... Sasha Fierce Tracks
About I Am... Sasha Fierce Album
I Am… Sasha Fierce is the third studio album by American R&B recording artist Beyoncé. It was released on November 18, 2008, by Columbia Records. It is classified as a dual disc album; the first disc I Am... incorporates slow and mid-tempo R&B ballads and pop songs, while the second disc Sasha Fierce, named after Beyoncé's alter ego, contains more uptempo danceable songs which cross from Euro to electropop. A deluxe edition of the album was released simultaneously with its standard edition in 2008.
albums I own,
pop,
rnb,
beyonce,
soul,
female vocalists,
2008,
r&b,
2000s,
I am sasha fierce,
sexy,
dance,
amazing,
Ivete Sangalo,
electropop,
rock,
USA,
favorites,
happy,
american,
emotional,
dance pop,
00s,
grammy,
Love it,
single,
Masterpiece,
listen again,
cds I own,
Europop,
You can find here track previews from artist Beyoncé album I Am... Sasha Fierce, released 18 November 2008 and containing 12 tracks. Listening online to Beyoncé - I Am... Sasha Fierce song previews is free and does not require registration..


Do you like I Am... Sasha Fierce album? Please Share!


I Am... Sasha Fierce Album Comments