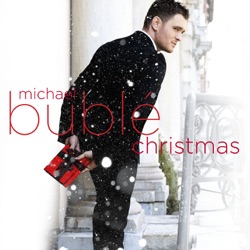 Christmas
Genre: Holiday
Release Date: 14 October 2011
Explicitness: notExplicit
Country: USA
Track Count: 16
℗ 2011 Reprise Records
Christmas Tracks
About Christmas Album
christmas,
holiday,
jazz,
Canadian,
winter,
michael buble,
albums I own,
male vocalists,
snow,
10s,
Officially Shit,
<3,
musical christmas joy,
best christmas songs,
christmas classics,
christmas album,
i love christmas,
ipod20111219,
ipod20141207,
cocktail hour christmas time,
michael buble christmas,
all the cds i own and have yet to hear,
You can find here track previews from artist Michael Bublé album Christmas, released 14 October 2011 and containing 16 tracks. Listening online to Michael Bublé - Christmas song previews is free and does not require registration..


Do you like Christmas album? Please Share!


Michael Bublé - Christmas Reviews
Xmas

By Xxswagger

I love this album ♥️♥️ it sounds so good and calm! Perfect for the holidays

BEST CHRISTMAS ALBUM EVER

By Inobar

With his VOICE and the HAPPY TUNES - this is an ideal - party in the background Christmas Music medley... THANK YOU Michael for the HOURS of JOY and Spirit this album will bring us for years to come - THANK YOU!

Buy @ Target

By Dan from Austin, TX

The Target exclusive comes with 2 additional tracks.

❤️❤️❤️

By Brenn22

Great album loved it

I love Michael!!!!!

By Jessica Voncurl

I have always loved his voice it is like a angel singing the best songs. When I am in a bad mood I just listen to him singing songs and it puts me in a good mood.

Christmas

By Unicornfrenchfry

The song Christmas in my opinion is the best song from his this album!! He is a very good singer!!

Best Christmas Album Ever

By DoakBoyFresh

This album doesn't set the bar, it is the bar!

Michael Buble is awesome

By KbCheetah

Michael Buble is a great, awesome singer and I love all of his music.

Great songs

By Danothemano

Great CHRISTMAS music done very well.

Oh my no

By Austin coven

I hate this guy like why like how like old music like no