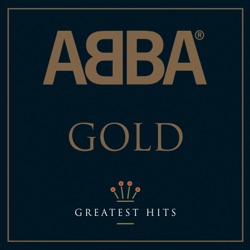 Gold: Greatest Hits
Genre: Pop
Release Date: 01 January 2014
Explicitness: notExplicit
Country: USA
Track Count: 19
℗ 2014 Polar Music International AB
Gold: Greatest Hits Tracks
About Gold: Greatest Hits Album
Gold: Greatest Hits is a compilation album of recordings by Swedish pop group ABBA. It was released on 21 September 1992 through PolyGram, the first compilation to be released after the company had acquired Polar Music and thus the rights to the ABBA back catalogue. In 1998, PolyGram was in turn merged into what is now the Universal Music Group. With sales in excess of 29 million copies, it is the best-selling ABBA album as well as one of the best-selling albums worldwide.
abba,
70s,
Disco,
pop,
albums I own,
oldies,
swedish,
80s,
dance,
greatest hits,
classic,
70s pop,
Sweden,
Best of,
1992,
female vocalists,
rock,
easy listening,
soft rock,
music,
albums,
favorite albums ever,
ABBA Gold,
ABBA GOLD GREATEST HITS,
You can find here track previews from artist ABBA album Gold: Greatest Hits, released 01 January 2014 and containing 19 tracks. Listening online to ABBA - Gold: Greatest Hits song previews is free and does not require registration..


Do you like Gold: Greatest Hits album? Please Share!


ABBA - Gold: Greatest Hits Reviews
Great

By ThomasRhettFan

Awesome songs

Truly Timeless

By 1209 playful

Happy is the name

Thank You for the Music

By Seequickchange

Have it on REPLAY all day. I'm sure an artist out there will ad a 2019 spin soon.

QUEEEEEN 😫😍❤️

By iheartabba

I love this queen

More then just a pop group

By abbajim

Since the first time I heard abba I sensed that this is the music that the angels must be listening to heaven.truly Devine and not just the songs on this album.

MOMMA MIA

By 1234😃😇

I am I huge fan of momma Mia this is pretty much that sound track for less

INCREDIBLE AMAZING

By 🦋Beyoncé🦋

INCREDIBLE ALBUM THE BEST SONGS IN HISTORY

Dancing Queen

By Rajafv

Dancing Queen rocks!

ABBA Gold Greatest Hits

By orlysud

A great album. I highly recommend purchasing this entire album, you won't regret it.

WOW!

By georg1ap3aches

BEST MUSIC EVER! 🇸🇪
Gold: Greatest Hits Album Comments