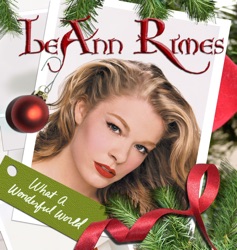 Just Love Me Track - Listen
| | | Title | Artist | Time | |
| --- | --- | --- | --- | --- | --- |
| 1 | | Just Love Me | LeAnn Rimes | 2:47 | USD 1.29 |
Just Love Me Lyric
Come on baby light the fire
I got somethin' you should see
Well ya know it didn't cost me nothin'
But I wrapped it for ya 's[...]Come on baby light the fire
I got somethin' you should see
Well ya know it didn't cost me nothin'
But I wrapped it for ya 's[...]
Just Love Me song tags not found.
You can find here track previews from artist LeAnn Rimes album What a Wonderful World Just Love Me, released 12 October 2004. Listening online to LeAnn Rimes - What a Wonderful World - Just Love Me track/song preview is free and does not require registration..


Do you like Just Love Me? Please Share!


Just Love Me - What a Wonderful World Comments
Just Love Me - What a Wonderful World Reviews
What a Wonderful World - LeAnn Rimes Videos