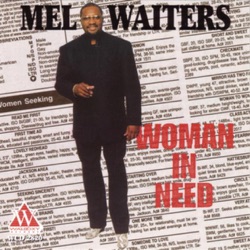 Got My Whiskey
Album: Woman In Need
Genre: Blues
Release Date: 14 October 1997
Explicitness: notExplicit
Country: USA
Track Count: 9
Got My Whiskey Track - Listen
| | | Title | Artist | Time | |
| --- | --- | --- | --- | --- | --- |
| 1 | | Got My Whiskey | Mel Waiters | 3:48 | USD 1.29 |
Got My Whiskey Lyric
Lyrics for artist Mel Waiters song Got My Whiskey coming soon..
got my whiskey,
Mel Waiters,
blues,
old skool,
male vocalists,
soul,
Love,
smooth,
soulful,
i love this man,
LKS,
soul blues,
jukejoint,
friends4,
this mancame to rock north carolina and i missed it,
You can find here track previews from artist Mel Waiters album Woman In Need Got My Whiskey, released 14 October 1997. Listening online to Mel Waiters - Woman In Need - Got My Whiskey track/song preview is free and does not require registration..


Do you like Got My Whiskey? Please Share!


Got My Whiskey - Woman In Need Comments
Got My Whiskey - Woman In Need Reviews